Fast-Track Safer Logistics
Easily customize and share chemical delivery instructions, know ETAs, confirm the right product, and share paperwork instantly.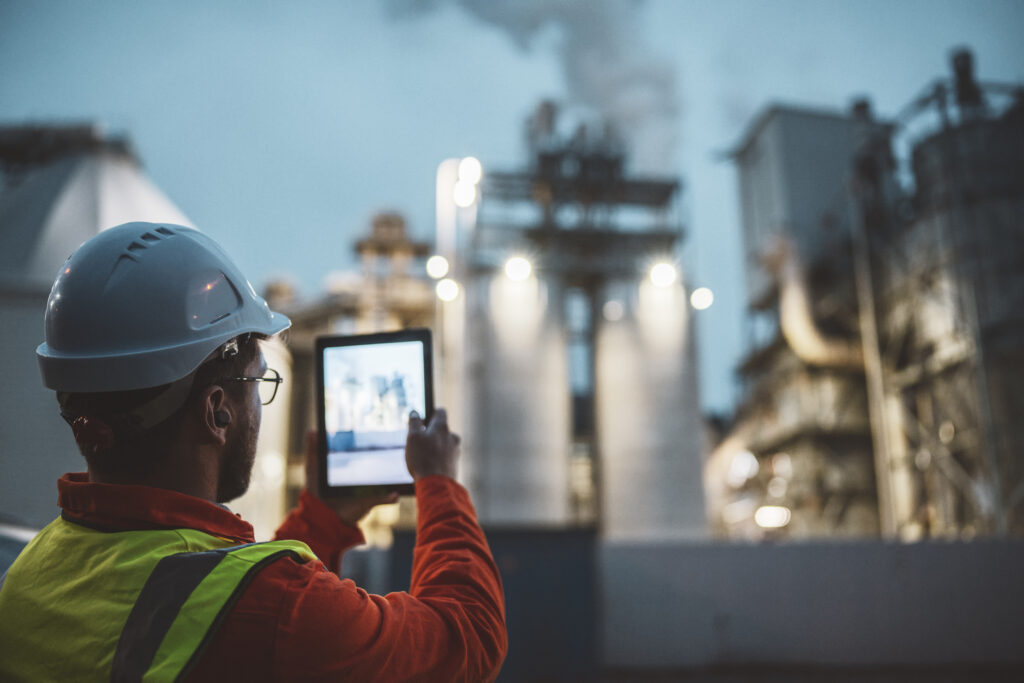 Why CargoCheck
CargoCheck logistics platform helps manufacturing and logistics pros safely deliver chemical cargo with precision.
Cross-organizational teams collaborate with the CargoCheck app, following step-by-step guides to avoid costly — and potentially dangerous mistakes.
Enhanced Safety
Special instructions for all modes, plus bulk tanks are assigned a unique QR code to verify the right product is unloaded in the right tank.
Additional Security
Add digital verification to your paper process to drive accountability — know who will be at your facility and when to expect them.
Improved Efficiency
Legacy paper checklists are digitized for better record keeping, plus proof or delivery is instantly accessible to all parties of a shipment.
---
Modes We Serve
With CargoCheck, drivers and operators know how to safely, efficiently handle chemical shipments of all shapes and sizes. For every unique combination of products, places, procedures, paperwork, and people, drivers reference customized instructions on their iOS or Android devices and document milestones along the way.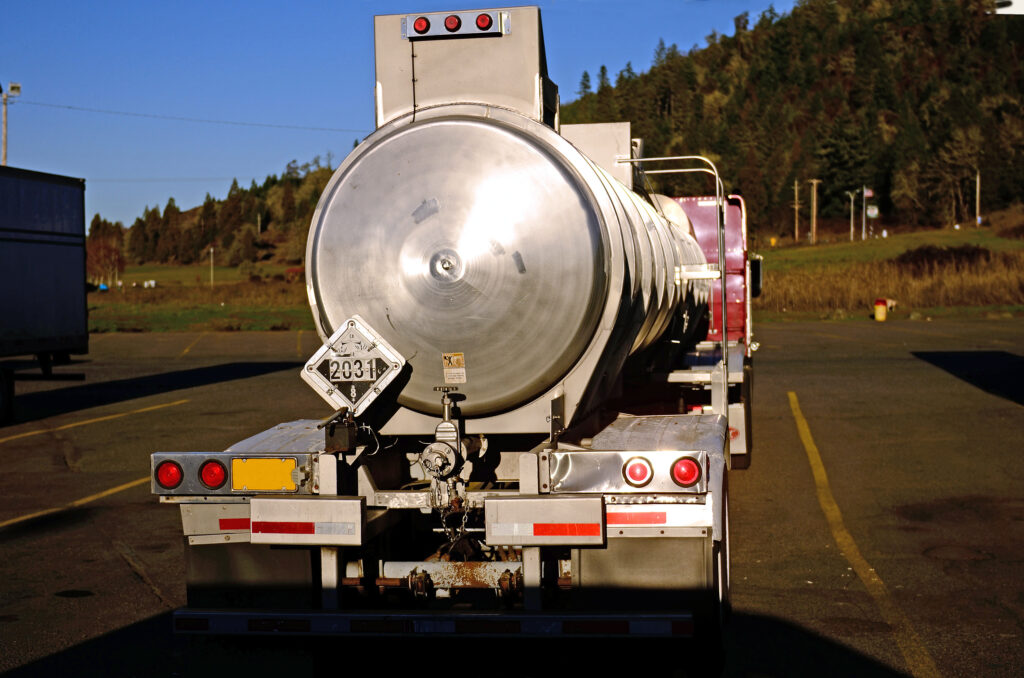 ---
Simple Steps to Safer Shipments
CargoCheck is designed to readily complement your existing ERP, TMS, and in-house databases. We work with your team to ensure seamless, secure data sharing with only the partners you choose with these easy steps.
Join

Access the vetted, members only network of trusted chemical suppliers, manufacturers, municipalities, and transportation pros who put safety first for every shipment.

Every member organization is first qualified as a legitimate chemical Shipper, Carrier, or Receiver before they can join the network.

Contact us to find out how this important step helps keep your information safe.
Define

Shippers, Carriers, and Receivers of chemicals each define their locations and contacts.

Shippers and Receivers define products they ship/receive and what makes a perfect pick up or delivery for their tanks, silos, and docks with templates designed by safe-handling experts.

For an extra layer of safety, bulk tanks and silos are assigned unique IDs and QR codes to ensure the "right product/right tank."

Location, contact, and product data are all populated from your existing ERP or TMS via manual data entry, manual spreadsheet uploads, or automated cloud API connections. Contact us to discuss the best method for your organization.
Share

CargoCheck Connections allow you to control what you share with other members.

You can choose to be listed in a member directory or not, as well as which products, tanks, docks, and contacts are visible once connected.
Ship

Link individual shipments with bill of lading (BOL) data from ERP or TMS via manual spreadsheet uploads or automated, cloud-connected APIs.

These digitized shipping documents are visible to office staff via a web app and to field staff via iOS or Android devices.
Analyze

Administrators can see real-time updates of current shipments and retrieve data to analyze past shipments.

Documentation for detention and other unexpected fees are visible to all parties in a shipment, and trends can be analyzed to find opportunities for improvement.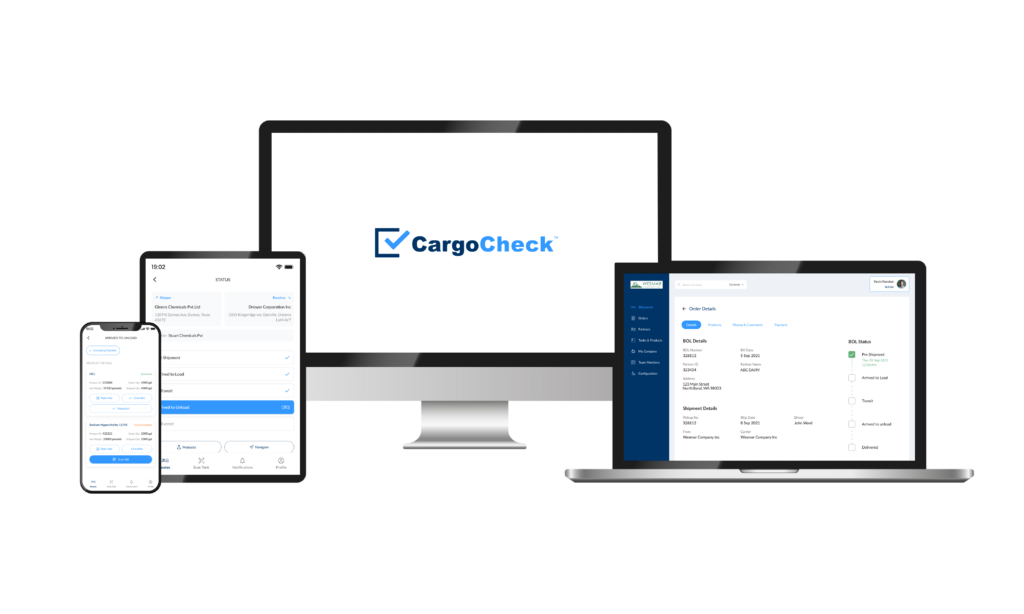 The Pocket Tool for Precise Deliveries
Support Drivers and Operators 24/7 with this powerful pocket reference to guide what makes a perfect delivery for each unique point-to-point paring.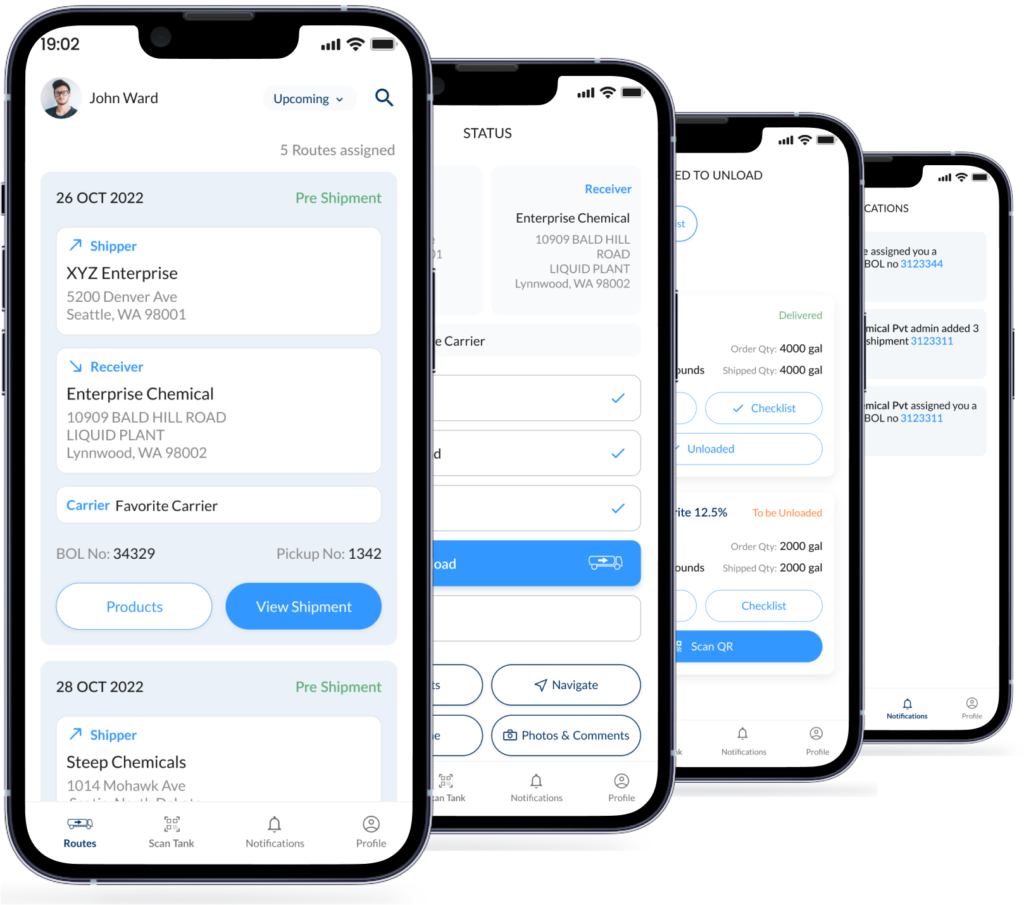 Navigate screens easily

Designed with the help of truckers and plant operators, the mobile screens flow with intuitive navigation to guide field professionals through the delivery steps.

Each facility has the flexibility to include the right amount of detail that field staff need to know to be safe and successful at their site.
Know before you go

Plan for success with a complete overview of what is special about this shipment with Pre-Shipment instructions.
Verify

For bulk shipments, each tank in the CargoCheck network is assigned a unique QR code to verify the product matches the digital BOL. Before loading and unloading, Drivers and/or Operators scan to confirm "right product, right tank."
Document

Capture important events during a shipment with custom checklists, photos, and comments. Upload proof of delivery paperwork on the spot to make them accessible to all parties in a shipment in seconds instead of days.
---
Industries We Serve
We help manufacturing and transportation pros go home safely after a productive day.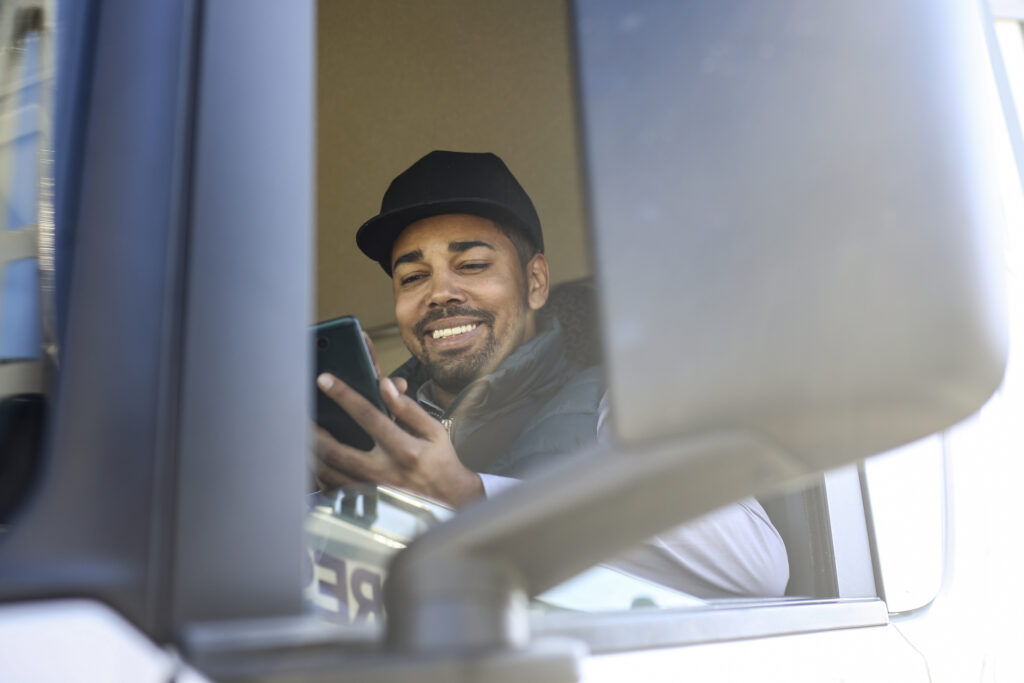 Transportation
Safety is job one for transporting chemicals. CargoCheck is the only "how to" handle products and paperwork app designed from a driver-first perspective.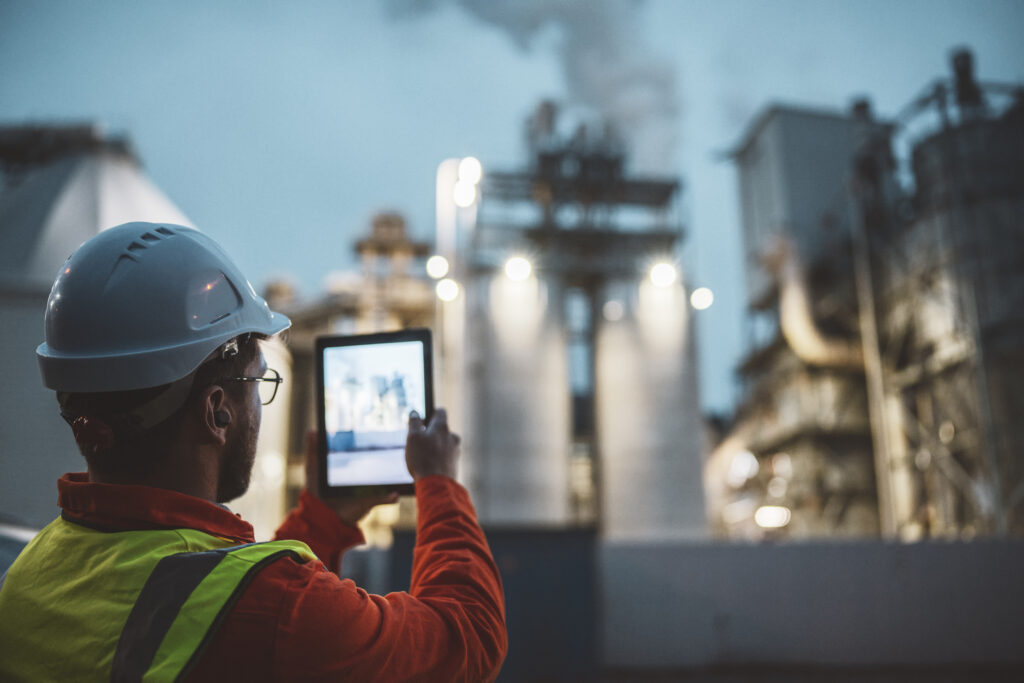 Chemical Suppliers
Chemical cargo requires precision handling for every delivery. CargoCheck helps you keep track of what's unique about each combination of product, plant, and people.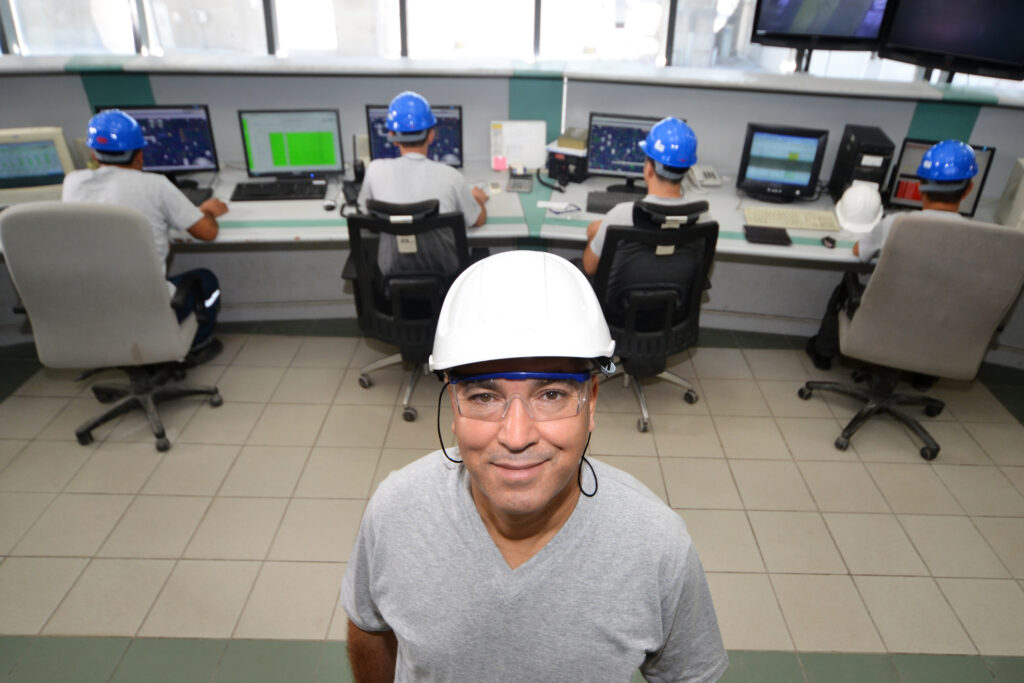 Manufacturing
CargoCheck templates help you clearly communicate your expectations in a consistent format, improving the odds of safe, smooth deliveries.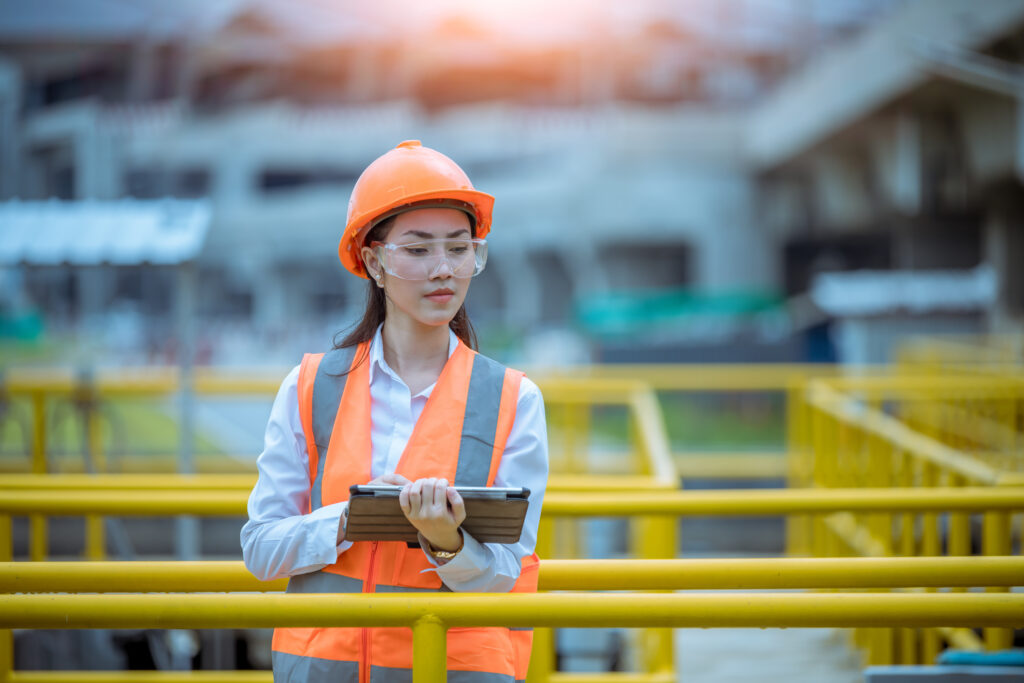 Government
Agencies like water & wastewater have extra layers of public safety responsibility. CargoCheck improves traceability and reduces risks.
Map your route to safer shipments